Product description
1. The main machine is welded by steel plate, without deformation and tearing. The equipment does not need to be fixed with a cement foundation when working, and the work site can be changed at any time. It makes up for the current gap in the domestic forging machinery industry.
2. For shearing work, the upper blade and the power main cylinder have no kinematic joints, no kinematic connection, and no damage.
3. Adopting strength quenching guide rail and automatic lubrication system. It is more convenient for maintenance and repair.
4. The hydraulic system of the whole machine only adopts an electromagnetic overflow valve to control the unloading start, which makes the operation more convenient and the maintenance free of trouble.
5. The dual output nitrogen return device enables the upper blade to complete the shearing and quick reset.
6. The rectangular blade with four cutting edges can be re-grinded and used again after being turned over and used four times, reducing production costs.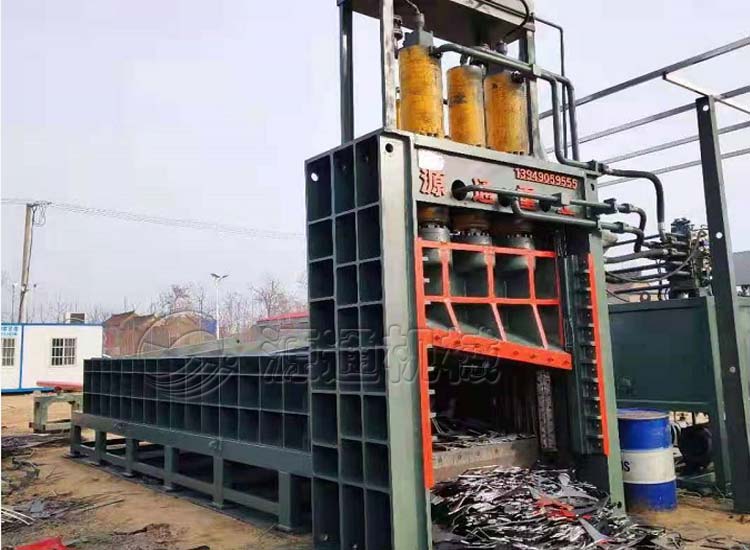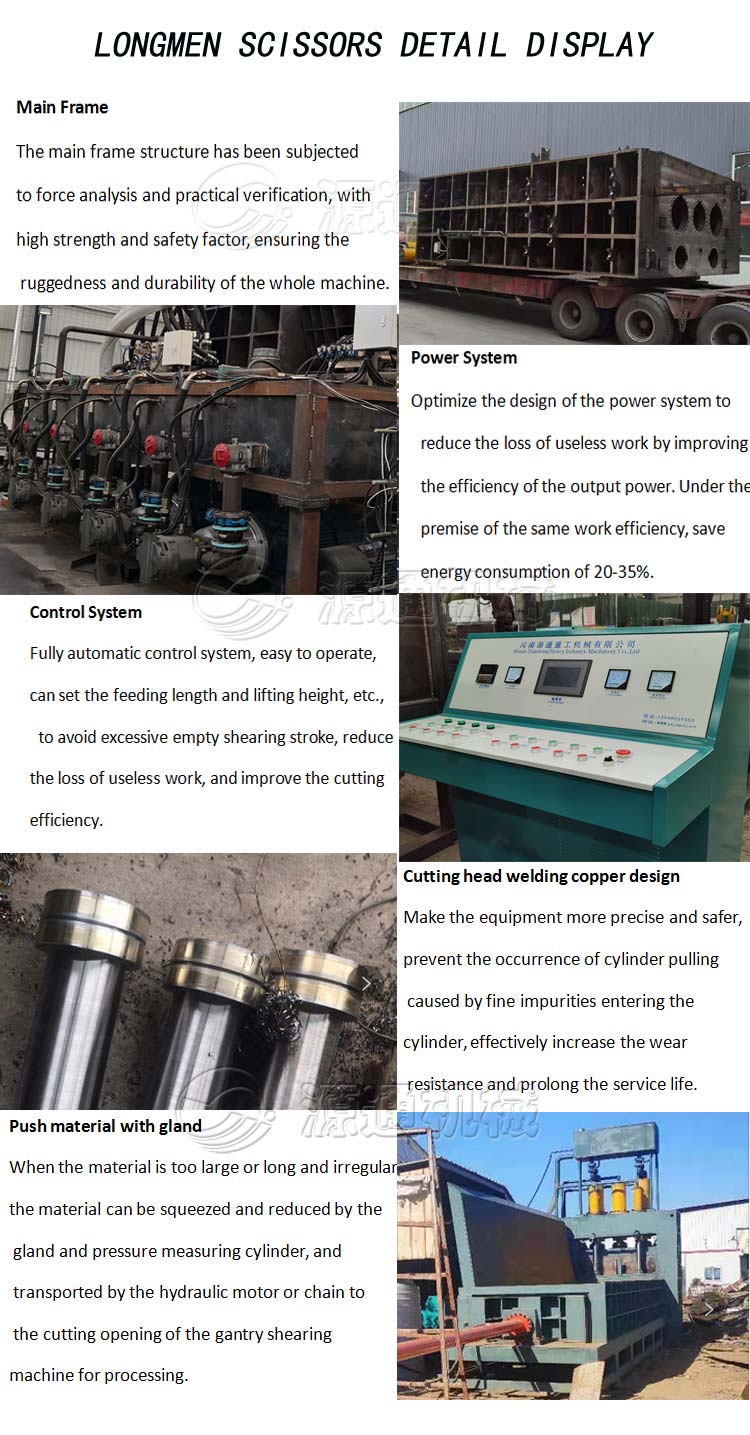 Technical parameter
Technical Parameters:
Model

Shear Force (t)

Blade length (mm)

Shear Frequency (times/min)

Total power of equipment (KW)

System working pressure

Dimensions (mm)

Q91Y-315

315

1200

3-5

60

31.5Mpa

4000*1700*2800

Q91Y-400

400

1500

3-5

80

31.5Mpa

8500*2100*3800

Q91Y-500

500

1600

3-5

120

31.5Mpa

9000*2500*4000

Q91Y-630

630

1600

3-5

180

31.5Mpa

9500*2600*4200

Q91Y-800

800

1800

3

200

31.5Mpa

11500*2800*4450

Q91Y-1000

1000

2000

3

260

31.5Mpa

12000*3100*5500

Q91Y-1250

1250

2200

3

320

31.5Mpa

14000*3300*6000

For more please contact: 13949059555 zzytjx@163.com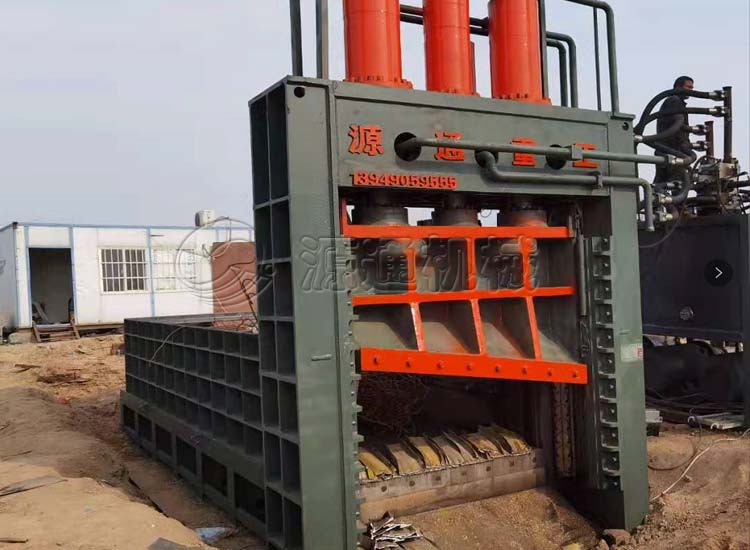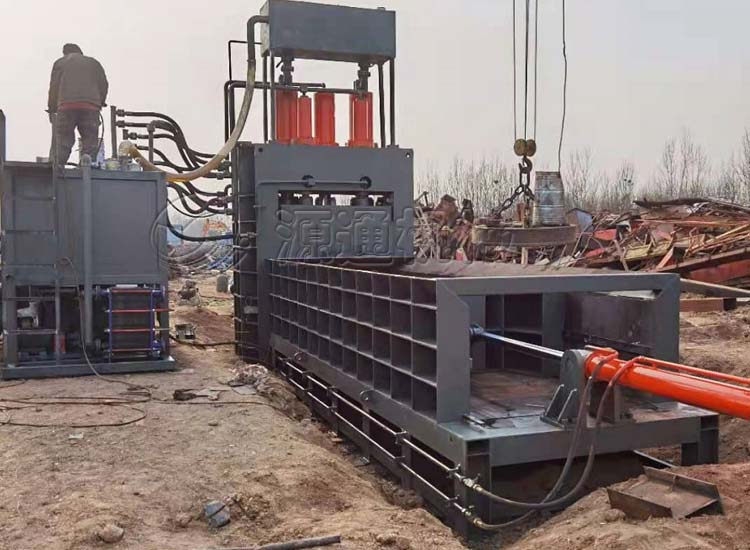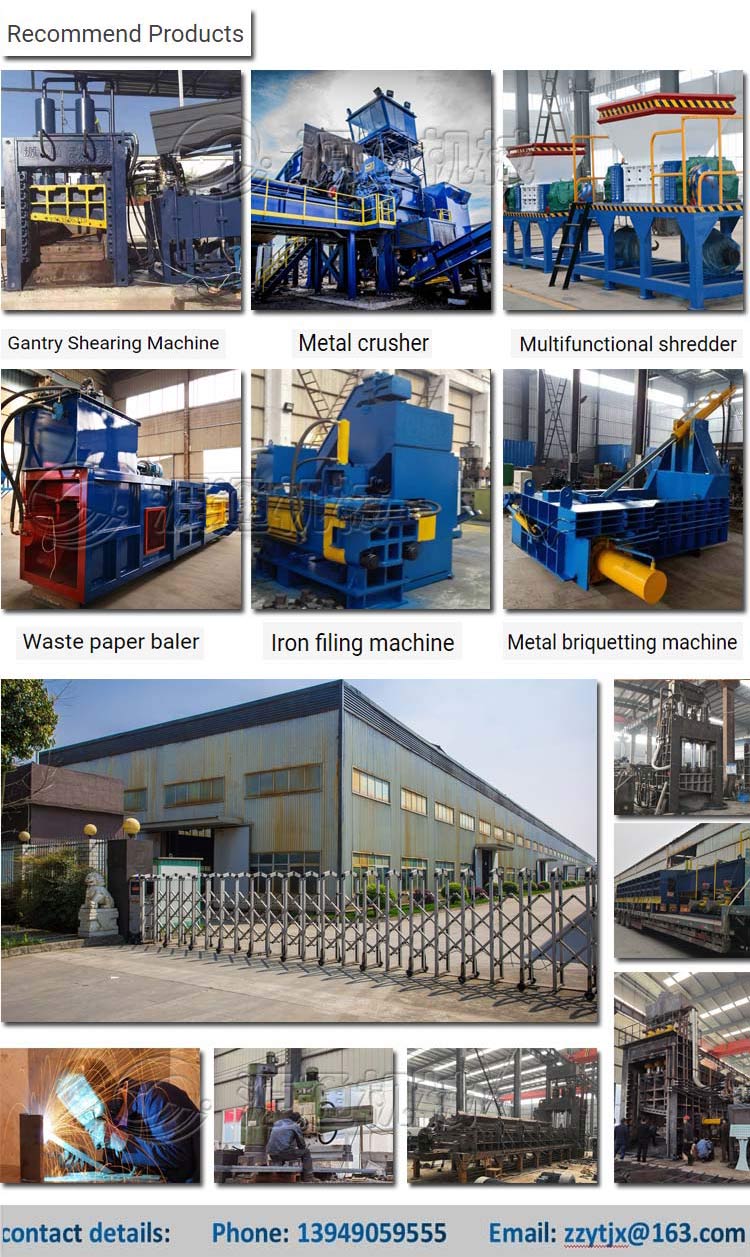 FAQ
1. How many days do you need to produce this machine?
This is a machine specially designed and manufactured according to your specific requirements. From engineer design to production completion, it takes about 60 working days.
2. What does your factory do in terms of quality control?
We attach great importance to quality control and production from the purchase of steel plates to the final safety commissioning. Each machine will be fully assembled and carefully tested before shipment.
3. What is the quality assurance of your machine?
The quality assurance period is one year, and we choose components from world-renowned brands to keep our machines in ideal working conditions.
4. Can you install and debug abroad? How long will it take?
Yes, we provide overseas services, but you need to pay the engineer's air ticket and hotel food expenses. Minicomputers usually take 5 working days, and mainframes usually take 20 working days.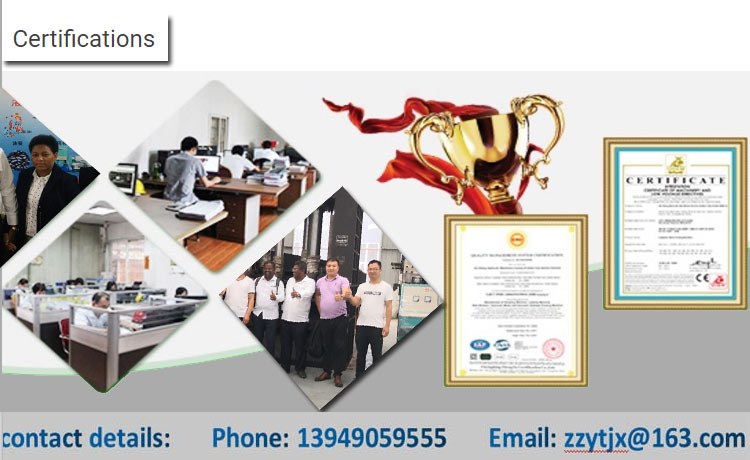 Why choose Yuantong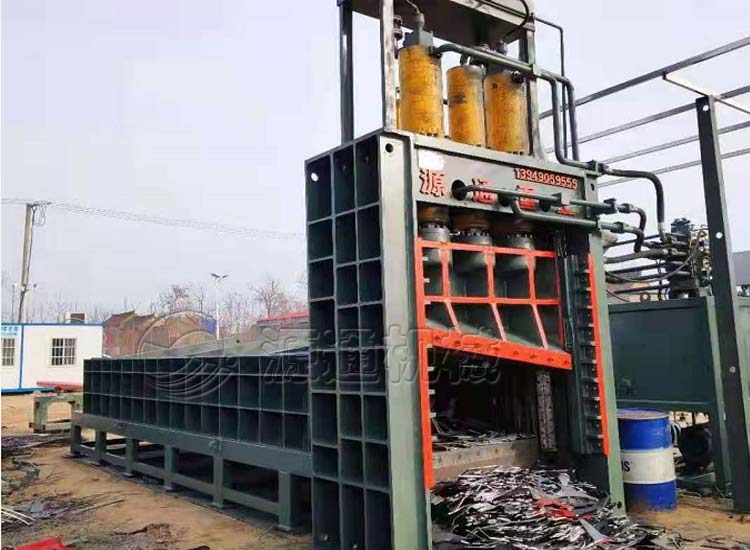 Ten years of ingenuity metal crushing equipment
• Henan metal crushing equipment manufacturer
• 10 years of professional production experience, the brand is trustworthy
• With independent production and processing centers, products are exported to more than 70 countries and regions at home and abroad
Strictly control product process quality
• Hundreds of front-line workers provide guarantee for product development and technological innovation
• With dozens of unique craftsmanship, it has been praised by "Customers are trustworthy"
• Advanced environmental protection spraying equipment to ensure the beautiful appearance of the equipment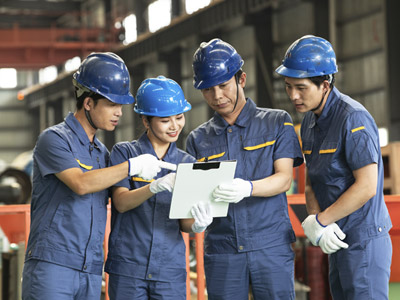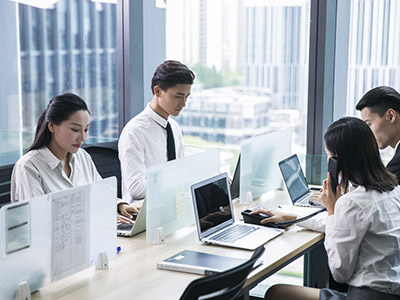 Professional service team, meticulous service
• Professional service team to serve you and escort your production
• Safe and efficient logistics distribution center to ensure accurate and timely delivery of equipment
• Provide customers with free installation and commissioning and personnel operation training services
Support hotline
+86 13949059555